When you are being paid, you are being paid to do work, when you are not being given pennies to do that work, you need to rest from doing said work—advice that I give so easily and barely ever listen to.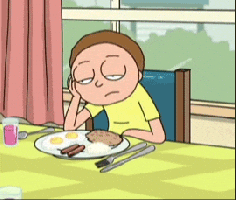 I am writing this from my kitchen table, piled high with foreign objects that we've occurred through a short break that has just ended; the kitchen is our first port of call and the table our dumping ground of miscellanea. Like most employees, I too was entitled to time off work which I have recently seized and not until the day of my return have I realised how liberating it is to change-up routine and to hide away in the woods for a week.
I have always been a person that valued the importance of time off, headspace and mindfulness but it's not something that I put into practice that often because, simply, I love the things I do. I turn no scornful eyes to finishing a day of work and continuing the work again later that evening, but like any human – or even any machine – rest and repair are vital to optimise performance.
I hope to ignite a fire within you for not working and understanding the importance in the lack of progression, not all the time but some of the time. It's a message I will likely not take heed of but I pray that you might.
Tip 1: Do or do not—creative purgatory is not an option
A common place many creatives will find themselves in is the place between actively making something and purposefully not making something; or even the guilt of not doing any said thing. You must decide what to do and when not to do things, for you only waste time and emotion wishing your were doing something when you are not and it's hopeless to wish you are doing something when actually doing something else.
Tip 2: Time off doesn't have to be time off everything
Myself, like every 'millennial' (christ, I hate that term) finds enormous worry and guilt when we recognise that we are currently not working towards our main productive narrative—but to not be building your career does not mean that you cannot do anything. Read a book, visit a museum and climb a hill; productivity is natures' greatest distraction and it has no restrictions on whether that productivity is work-based or personal.
Tip 3: The Wind Down Period
As described to me by a friend, the 'Wind Down Period' is something we all do naturally that hasn't any designated name, but if you just nurture it a little, pay a little attention and allow yourself to shut off—the time you spend not working can really enhance your time when working.
If you work a non-creative nine to five job, it's easy to come home, pop on your slippers and tune out until your post-work haze is shattered by the morning alarm but being a creative means that your work continues after the office door closes. Clearly you relax more at home but to enduce the WDP you need to actively force yourself to relax. IN JUST 5 EASY STEPS, YOU TOO CAN RELAX LIKE TRUMP IN AN ARMS FAYRE!
Give yourself a bedtime and stop an hour before bed
In said hour, be selfish and do whatever you need to relax
Go to bed and allow yourself to switch off—design ideas at bed don't bode well for great periods of rest
Avoid screens where possible in this hour, imagine trying to sleep staring at a lightbulb; a screen is no different
Do not even think about Adobe in the WDP, for this hour, it is the devil
Tip 4: Proactive breaks
Sometimes when you are operating on all pistons, your head can only think of nice shapes, colours and compositions; you couldn't think of anything worse than sitting and doing nothing with only a sandwich as company—I'm referring to lunch hour here.
I found myself in my current job sitting and being bored just staring into the void of a packet of crisps, so now I draw people, their hats and shapes with felt tips and cuts of paper. If you can't rest and only want to keep going, then do so; but make sure it's totally bat poop crazy for me, yeah?
Tip 5: Sit and do bugger all
Apposed to the previous tip, sometimes you just need to not do any work or anything full stop. It's not wrong to want to do nothing every now and them. Sit down, stare at the wall and enjoy doing nothing more than carving the seat of the chair.
I'm even hoping that reading this could be part of your break from work, your choice to not do work and pleasure yourself (not like that) with the mildly amateurish words I present to you here. Failing that, see below your nice distracting imagery.